Our Publications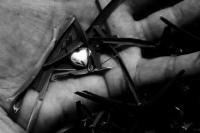 LSS Press publishes speculative fiction and poetry in electronic and print formats. Our bimonthly webzine, Lone Star Stories, showcased quality short fiction and poetry from 2004 to 2009. Works first published in Lone Star Stories received honorable mentions in The Year's Best Fantasy and Horror and The Year's Best Science Fiction series and have appeared in Best New Paranormal Romance, Best New Romantic Fantasy 2, and Best of the Rest 4.

The Lone Star Stories Reader, an anthology of fantastic and strange fiction selected from the works published in the first 25 issues of Lone Star Stories, is now available as a trade paperback. More on the anthology can be found here.

To learn more about us, please visit our About page. To contact us, please visit our Contact page.

© 2008 LSS Press. All rights reserved.